Practical information
Here you'll find all the practical information you need to prepare your visit to the castle and ramparts of the city of Carcassonne.
April 1st to September 30
10h - 18h15
Last entrance to château: 17h
Last entrance to ramparts: 17h45
October 1st to March 31
9:30 am - 4:45 pm
Last entrance to château: 3:45 pm
Last entrance to ramparts: 4:15 pm
Closed January 1st, May 1th and December 25
Limited number of places.
Reservations strongly recommended.
For individuals

Individual ticket

9,50 €

Partnership rate

7,5 €

Carca'City Pass
Old French houses
CEZAM card
Cathar Country Sites Passport
SNCF Intercités

Valid proof of identity must be produced or access to the visit will be refused.

Free admission

Under 18s
18-25 years (European Union nationals and regular non-European residents in France)
Disabled persons and accompanying adults
Jobseekers (on presentation of a certificate less than 6 months old)
Education Pass (currently valid)
Culture Pass

Valid proof must be presented, otherwise access to the visit will be refused.
For groups

Group rate

7,50 €

From 20 paying adults, 35 people maximum
Any person coming with a tourism professional, with no minimum number of people.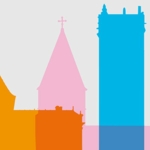 Site
Are you a heritage lover? For 1 year, discover more than 90 monuments all over France!
Tour tools
Audioguide

Audioguides are available in 3 languages (French, English, Spanish).

3 €
Discovery tour
For individuals

Adult price

13 €

7-17 years old and special public

8 €

Free

For groups

Adult group rate

285 €

From 20 paying adults, 35 people maximum
Any person coming with a tourism professional with no minimum number of people
Conference tour
For individuals

Adult rate

17 €

7-17 years old and special public

6 €

Free

Adult group rate

375 €

From 20 paying adults, 30 people maximum
Any person coming with a tourism professional with no minimum number of participants
cash
credit cards
check
Culture check
chèques-vacances (ANCV)
chèque Lire (in-store only)
Pass Culture
Castle and ramparts of the city of Carcassonne
1, rue Violet-le-Duc
11000 Carcassonne
By car
From Perpignan: exit n° 1, A 9 towards Narbonne then A 61, exit n° 24, then N 113 towards Carcassonne center
From Montpellier: exit no. 4, A 9 towards Perpignan then A 61, exit no. 24, then N 113 towards Carcassonne center
From Toulouse: exit n° 7, A 6, exit n° 23 then N 113 towards Carcassonne center
Services and visiting conditions
Service offers
Self-guided tour
Discovery tour
Conference tour
Terms of service
Animals prohibited (except guide dogs and assistance dogs)
No touching of works exhibited in the château
No flash photography allowed inside the château
Lockers: not accessible
Stroller parking
Suitcases not permitted
Toilets
Bookshop